Introduction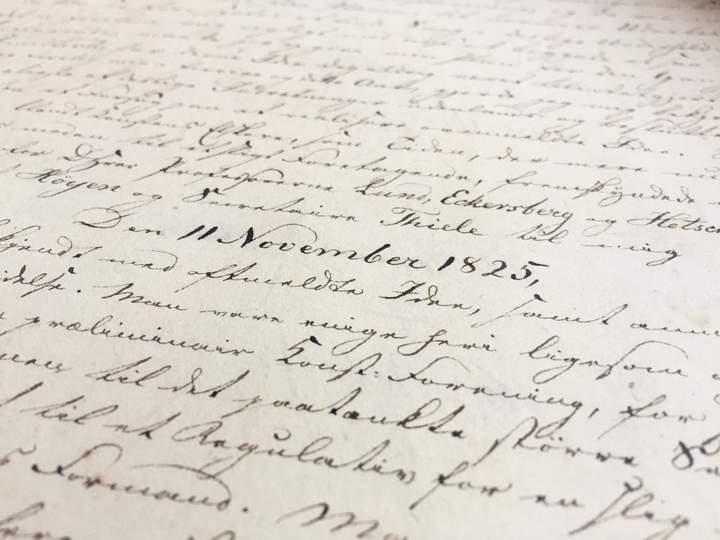 In 1825, High Commissioner of War Johan Christian Fick returned to Denmark after a trip to Germany, where he had gone in search for inspiration. Upon his return, he gathered Professors J. L. Lund, C. W. Eckersberg and G. F. Hetsch, landscape painter J. P. Møller, art historian N. L. Høyen and secretary J. M. Thiele for a meeting in his home with the purpose of founding a Danish art society.
The main purpose of the society was 'to promote the conditions of and public interest in the fine arts'. Throughout history, the society had pursues this purpose through a wide range of activities, including purchasing works of art to be disposed of in annual raffles among the members, organizing prize projects, commissioning works of art, holding weekly assemblies, organizing public exhibitions and lectures and publishing books on art.
During the first 100 years of the Art Society's history, several thousand people became active members, and along with the many and diverse activities, this has resulted in a broad and extensive collection of archive material. This material has now been organized and made publicly accessible. Thus, for the first time, it is now possible to search through thousands of documents that tell the story of the founding, work and impact of one of Denmark's first public art institutions.
The material was published in February 2019. Comments and transcriptions will continually be added.
Marie Finsten Jensen, January 2019
Marie Finsten Jensen, januar 2019